Holy Family students artists will once again contribute to PROP's Empty Bowls fundraising efforts. Proceeds from this event help to alleviate hunger in our local communities. Run by People Reaching Out to People (PROP), Holy Family began participating in 2012 and has continued to do so every year since. According to PROP, "Empty Bowls is an international project to fight hunger, personalized by artists and art organizations on a community level."
PROP began in 1971, when an Eden Prairie pastor asked Gerry Beckmann and others to make Thanksgiving food contributions to local needy families. The organization has grown in scope and participation since then, but at its heart the goal is the same.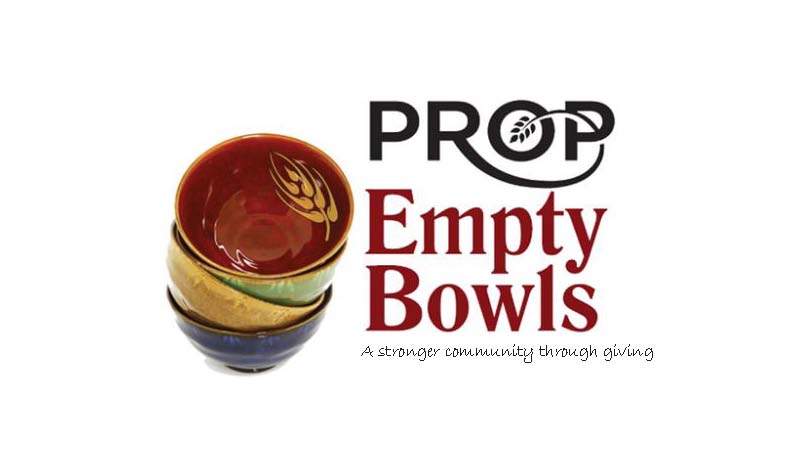 For this particular fundraiser, students at local schools make clay bowls on the wheel at school and donate them to Empty Bowls. Here at Holy Family, students can make bowls for the next few weeks after school on Mondays and Tuesdays. The goal is to create 100 bowls to donate. All students and staff are invited to participate.
The event itself is free, and will take place on February 21st at St. Andrew Lutheran Church in Eden Prairie from 11am – 1:30pm and 4pm – 7pm. At the event, you receive one of the hand made bowls with soup served in it. The food is donated by local restaurants. Attendees get to keep the bowl, which was made by an artist from the local community.
In addition to the food, there will be entertainment and a silent auction at the fundraiser. A donation is asked for but not required. The donations assist PROP in their service of over 1,100 families in the Southwest Metro. Nearly half of those PROP provides food service to are under the age of 17.
Anyone interested in helping should stop by the art room after school and check it out. Help glazing the bowls will be needed closer to February.
January 12, 2017
Erin Schneider